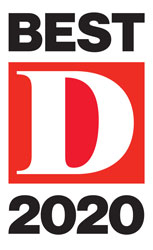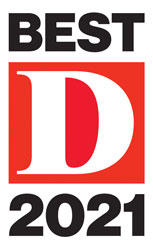 Meet Dr. Chen
Dr. Patrick Chen is a native Texan that has been practicing orthodontics in Plano, Texas since 2002. Dr. Chen grew up in Houston, Texas, and obtained his Doctorate from the Baylor College of Dentistry in Dallas. He is passionate about the state of Texas, and proudly serves children and teens in Murphy, Texas, as well as Richardson, Plano, Wylie and Sachse, Texas. Dr. Chen regularly attends national and regional meetings, continuing education courses and seminars to learn the latest philosophies and techniques. He is a member of the American Association of Orthodontists, Southwestern Society of Orthodontists, American Dental Association, Texas Dental Association, and Fourth District Dental Society.
Dr. Chen earned his Bachelor's Degree in Molecular and Cell Biology at the University of California, Berkeley. He attended his orthodontic residency at the Oregon Health Sciences University in Portland, Oregon.
Your Neighborhood Orthodontist

Diaper changes, first steps, Little League, learning to drive, cheerleading and prom. Time waits for no one and before we realize it, our children are all grown, out of the house and having kids of their own. But before all this happens, we do all we can to provide them with the advantages we did not have, helping them to go far in life.

It is with these same desires for our children that my wife and I decided to move to the Dallas area to serve the orthodontic needs of patients in Murphy, Plano, Wylie, Sachse and Richardson. We are eager to contribute to Murphy, and the surrounding communities with my orthodontic practice. My staff and I are here to help.

Today, getting braces is a rite of passage for most children. We realize that straighter teeth means improved oral health, a prettier smile, more self-confidence and better social acceptance. I myself greatly benefited from braces years ago. In fact, my experience was so positive that I became an orthodontist to help others. One cannot put a price on a child's smile.

Our office philosophy is: Excellence, Honesty, Compassion, and Value for our patients. We treat you with the same quality, attention and consideration that we would have for our own families. Our office design and equipment reflects the same philosophy. Patients should expect this much from their doctor.

I realize that some people may be intimidated about seeing an orthodontist, but don't worry, we'll take good care of you! We are here to help you achieve a healthier and better smile. We look forward to meeting you, our North Texas neighbors, at your orthodontic exam and consultation in our Murphy office.

Patrick P. Chen DDS PA
---
Our Mission
As an orthodontic practice we are dedicated to providing specialized oral health care to children, teens and adults. We are committed to providing positive experiences to each and every one of our patients to help them achieve great oral health.
We believe that each patient is very unique and require compassion, understanding and encouragement during their dental visits. We are firm advocates of prevention and education. All patients and their families are treated with the greatest respect and kindness so they will look forward to their next dental appointment and eventually a lifetime of happy smiles.
---
Our Goals
To provide high quality dental care for our young patients.
To provide continuity of care so we can build trusting relationships.
To provide comprehensive preventive care.
To provide early detection and management of dental disease.
To educate parents so they can provide homecare for their children.
To provide a positive and comfortable atmosphere so children may have the best possible experience.